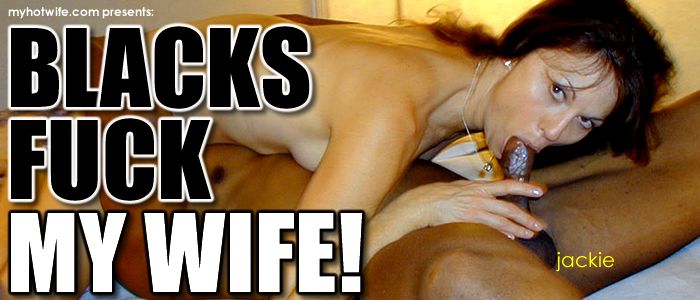 Chris & Jackie: Hot Cum Filled Pussy
Told By Jackie In The Members Area...
Chris was determined to fuck me as deep as he possibly could. He put my legs up on his shoulders and we both moaned for a moment. You know how that is when you really go deep, it just takes your breath away. His breathing got more rapid as he continued fucking me with great abandon, he finally shot his huge load inside my pussy and rolled off of me!
Jackies Date With Mark Turn's Anal!
Told By Husband In The Members Area...
Mark was fucking my wife doggie stye, driving his cock in and out of her cunt. He stopped suddenly and pulled his dick out of her cunt and began to shove it into her ass. My wife was surprised and moaned as the big head of his cock popped past her sphincter. She wasn't expecting to take it up her ass on a first date but before she could say anything he stuffed his hard cock into her butt hole, and shoved it home. She groaned as his big cock stretched her anus . She said it hurt but Mark just held her hips with his cock buried completley in her ass. She knew there was no turning back and told him to go ahead. He began to pump away and after a few minutes of pounding his cock in and out of my wife's asshole, she couldn't take anymore and begged him to pull his cock out of her ass and cum on her face. Mark banged her ass hard a few more times, then he obliged her and pulled his dick out of her ass. He flipped her over onto her back, got on her chest and stroked his black dick in front of her pretty face while she held her mouth wide open for his sperm!

Chuck & Jackie Back At The Hotel
Told By Jackie In The Members Area...
I could've sucked him off all night long, but Chuck had other ideas. He was eagar to sink his hard black meat inside my married white cunt, and he was more than ready. He flipped me over on my back and shoved his dick into my pussy, quick and effortlessly. It took my breath away for a moment, I had to remember to breath. I still had the taste of his pre-cum in my mouth as he began to fuck me slow and deep. I heard my husband tell me "That's it baby. Let him fuck your sweet pussy!"
Told By Jackie In The Members Area...
Michael pushed his hard black meat into my tight asshole then pulled it out so that just the head remained. It was so big, I was hoping he would pull it out, but instead, he shoved all nine inches in till his big cock was completly buried in my asshole and his balls rested on my ass cheeks. Oh god, my asshole was stuffed with cock. I couldn't move and I was beginning to work up a little sweat and heard myself moaning as he began sliding his long rod smoothly in and out of my lubed ass. We were a well oiled machine, his nine inch cock pumping faster, in and out, and me groaning each time he thumped my ass as he slammed deep.
My wife Jackie is a real housewife but I encourage her to date black men so they can fuck her. Watch hot videos of her at home dressing up for her dates. Follow her to the hotel rooms where she meets men. Watch as black men push her to her knees and stuff their cocks in her mouth and fuck her pretty face, shoot their first load of sperm in her mouth, tits and hair. Watch them spreading my wife's legs making her hold her panties aside while they pound their huge black cocks into her married cunt and ass! Some guys are real gentlemen, after they've fucked her once or twice, they might take her to dinner then it's back to the hotel room, spread her legs and fuck her some more! What a Wife!!!
Michael Fucks My Wife in the Ass!